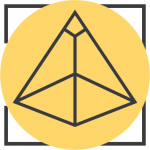 Service design is one of the fastest-growing fields of activity in both private and public organizations. Service design focuses on the business challenges from the perspective of the users and offers organizations creative solutions that are practical, doable, and beneficial for their clients and business. 
In the DiversCity Service Design course, you will learn the basics of service design methods and tools used in developing product or service concepts. During the course, you will work in a creative team of great women with different backgrounds. Your team will focus on the real-life service design challenge provided by a local Finnish company.
By the end of the course, you will develop a practical product or service concept or a strategic action plan that will offer solutions to the initial challenge for your client company.
Service design is a mindset and a set of useful problem-solving skills. After the course, you will be able to use these skills in various ways – you can start a new journey towards becoming a service designer or you will be able to utilize them in your own profession, basically applying them in any situation that requires creative problem-solving.
The course is free of charge. The next course will take place from 31.10.2022 to 2.3.2023. After the end of the course, you will receive the course completion certificate.

basics of the service design process, methods, and tools in a solution-oriented project with Finnish companies

to map and understand users' needs


to create and test service concept prototypes

to acknowledge the role of diversity & inclusion in the design process
to manage a service design team project
to use different digital tools
to reflect on your personal and professional goals

to create a service design portfolio

to market

your expertise to employers
The course is intended for immigrant women who have a  degree (including incomplete studies) in higher education or have attended other equivalent studies. It doesn't matter how long you have been living in Finland as long as you were born in another country.
Please note, that to be able to participate you have to be a resident of the Uusimaa or Kymenlaakso regions.
What language will be used?
The course will be held in English and Finnish, depending on the language skills of the chosen participants.
The course will be held from 31.10.2022 to 2.3.2023 
The classes will be held on various weekdays between 9-17.  The training includes 16 mandatory contact teaching days, 3 optional teaching days, as well as additional mandatory group work and individual assignments.  The workload required to complete the course is 20h per week.
Please note, that this course will not lead to a degree or its part, and you won't be able to get any study credits. After the end of the course, you will receive the course completion certificate.
The course will be organized at the Leppävaara Campus of the Laurea University of Applied Sciences in Espoo.
Street address: Vanha maantie 9, 02650 Espoo
Read about accessability at Laurea Leppävaara Campus here. 
No. The course is free of charge. 

We aim at accepting all applicants. In case, there are more applicants than we can take, the students are chosen based on their commitment & availability, motivation, and status on the job market.
Register here. Registration for the course will be open until 11.10.2022.
The information session about DiversCity Service Design Course practicalities will be organized on 11.10.2022 at 14.00 via Zoom. During these sessions, you can ask questions about course details and practicalities.
31.10.2022 identifying learning goals / concept of Service Design
3.11.2022 presentation of group assignments / background research / basics of Miro application
8.11.2022 essentials of teamwork / concepts of DEI (diversity, equity, inclusion) & accessibility in design
9.11.2022 collecting user insights / understanding customer's needs
17.11.2022 optional attendance: basics of Canva application
22.11.2022 data analysis / creating personas
23.11.2022 customer journey map / design drivers
30.11.2022 culturally sensitive design / working in Finland
7.12.2022 ideation
15.12.2022 visualization of the project / mid-term presentation
10.1.2023 prototyping
12.1.2023 optional attendance: basics of Marvel & Figma applications
17.1.2023 testing service prototypes
24.1.2023 creating a service concept
31.1.2023 service design portfolio / service design career stories
8.2.2023 making video presentation / basics of Bitable application
14.2.2023 preparing for final presentation: pitching
27.2.2023 optional attendance: your personal career journey / CV
2.3.2023 final presentation