Service Design Course for immigrant women living in Finland
Are you an immigrant highly educated woman living in Uusimaa or Kymeenlaakso? We offer you free training on the basics of service design at Laurea University of Applied Sciences 31.10.2022 — 2.3.2023.
We are looking for partners! Your company comes up with the assignment for the DiversCity Service Design course. During the course, our students will develop product or service concepts for your company by using service design methods.
DiversCity project provides immigrant highly educated women with the basics of service design methods and strengthens their understanding and expertise in digital services.
Inclusive Design In Action Event
DiversCity project invites you to Inclusive Design in Action Event on 16.5.2023 (13-16) at Futurice. Join us for a discussion about how might we create inclusive organizations and diverse services.
---
Sign up to our Newsletter here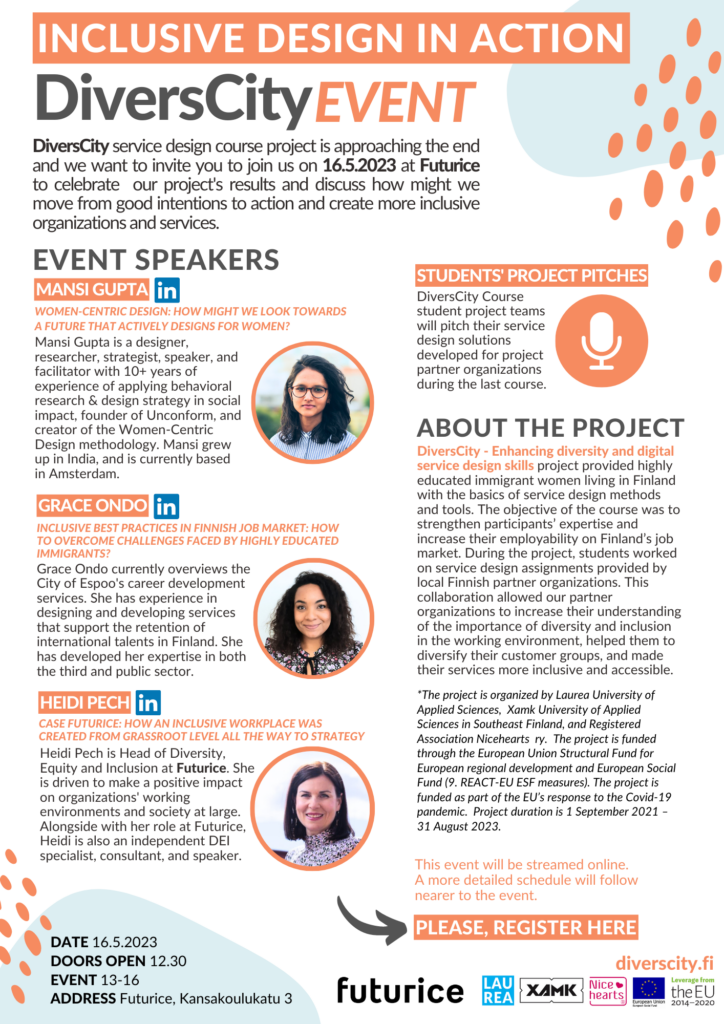 Follow us on social media